Caretakers of your company's governance
We act as company secretary to a wide range of funds with varying asset classes, demonstrating a commitment to the highest compliance and accountability standards for our clients. We work with listed and unlisted funds, providing a full range of company secretarial and governance services.

Our clients are consistently impressed by our high-quality, professional services, which means they, their boards and advisors can confidently focus on creating the returns their investors expect.
We provide a tailored approach
We understand that each client's requirements are different, and that's why we'll always apply a bespoke approach to meet your individual needs.
We set the professional standard
Our dynamic and professional team is fully focused on your business and its governance, keeping up to speed with financial procedures and processes to ensure you do too.
We boost client productivity
3
We're your safe pair of hands, taking care of the administrative needs of your business so your team can focus on growing it.
In our role, we will
undertake the following
Board, Committee and Shareholder Meetings
Organisation of board meetings, collation of board papers and issuing of meeting pack, board meeting attendance, drafting of board meeting minutes and action points, provision of company secretary report, maintenance of directors' interests, liaising with directors and attendees, coordinating shareholder meetings, drafting all AGM documentation and liaising with the registrar.
Statutory Services
Maintenance of the register of directors, the register of shareholders, the register of ultimate beneficial owners and the company statutory file, filing of the annual validation with the Guernsey Registry and ad-hoc Registry filings.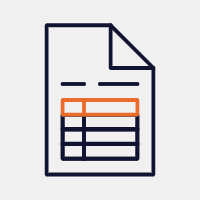 Stakeholder Communication
Update the board on any statutory or legal changes, communicate regulatory/market announcements, oversee general correspondence with the boards, stakeholders and third-party service providers.
RIS Announcements Governance Support
Setting up an account with the RIS provider of your choice, drafting and submitting all filings within the relevant time frame and maintaining Insider Lists